Both my luvs? yes, both my luvs. Hari genap usia ayah 59 tahun dan anak genap 4 tahun. What a great day. Syukur Alhamdulillah...sekali lagi aku berpeluang meraikannya.
Ayah semangat aku, ayah dan mak is my world. Without them, there will be no me. Ayah sentiasa support aku especially in my baking world. Kalo nk list semuanya tentang ayah...mmg xkan abes punya.
In short...HAPPY BIRTHDAY AYAH...I love you so much, you mean world to me...you're my first hero...of course la...sbb ayah la hero aku sblm aku jumpak hubby...so hubby kena la amik no 2....hehehe.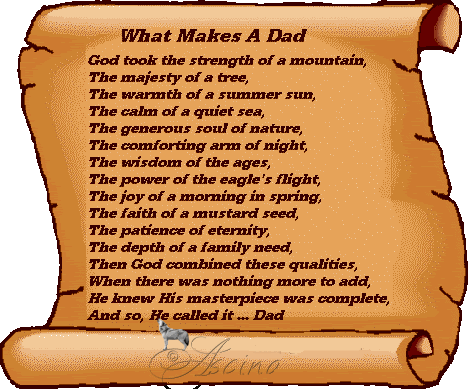 Doa adik, ayah akan sentiasa sihat dan kuat...dipanjangkan umur untuk terus menyayangi kami....dimurahkan rezeki (ini pasti...hehehe). Semoga Allah memberkati usia ayah.
Untuk anak sayang, ibu doakan anak menjadi anak yang terbaik. Anak yg soleh dan bertaqwa...khalifah Islam yg benar2 memperjuangkan Islam. Ibu tau, anak ibu anak yg sangat bijak dan ibu harap anak akan semakin bijak.
mak ayah...anak dan aniq
XOXO