Hari Isnin ke Koreo melantak kat Seoul Garden. Hari ni ke Jepun lak, melayan si labu Aida...hahaha...

Aku ni bukan fan Sushi dan ni first time aku makan kat sushi king, walopun kat Giant Kulim ni ja. TQ to Aida yg belanja aku makan. Rasanya...ok la jugak...asaikan jgn suruh aku makan sushi yg raw/mentah. Mau muntah aku.
Dari Oct 1-4, Sushi King buat promotion...makan la sushi apa pun...1 pinggan RM2. Kalo dak...setiap kaler pinggan ada reganya sendiri. So, kira cm untung la ni. Aku lagi la untung...makan free...hahaha...
Tapi untuk member dan dine in saja...so Aida member, aku lak member Aida...hahahaha...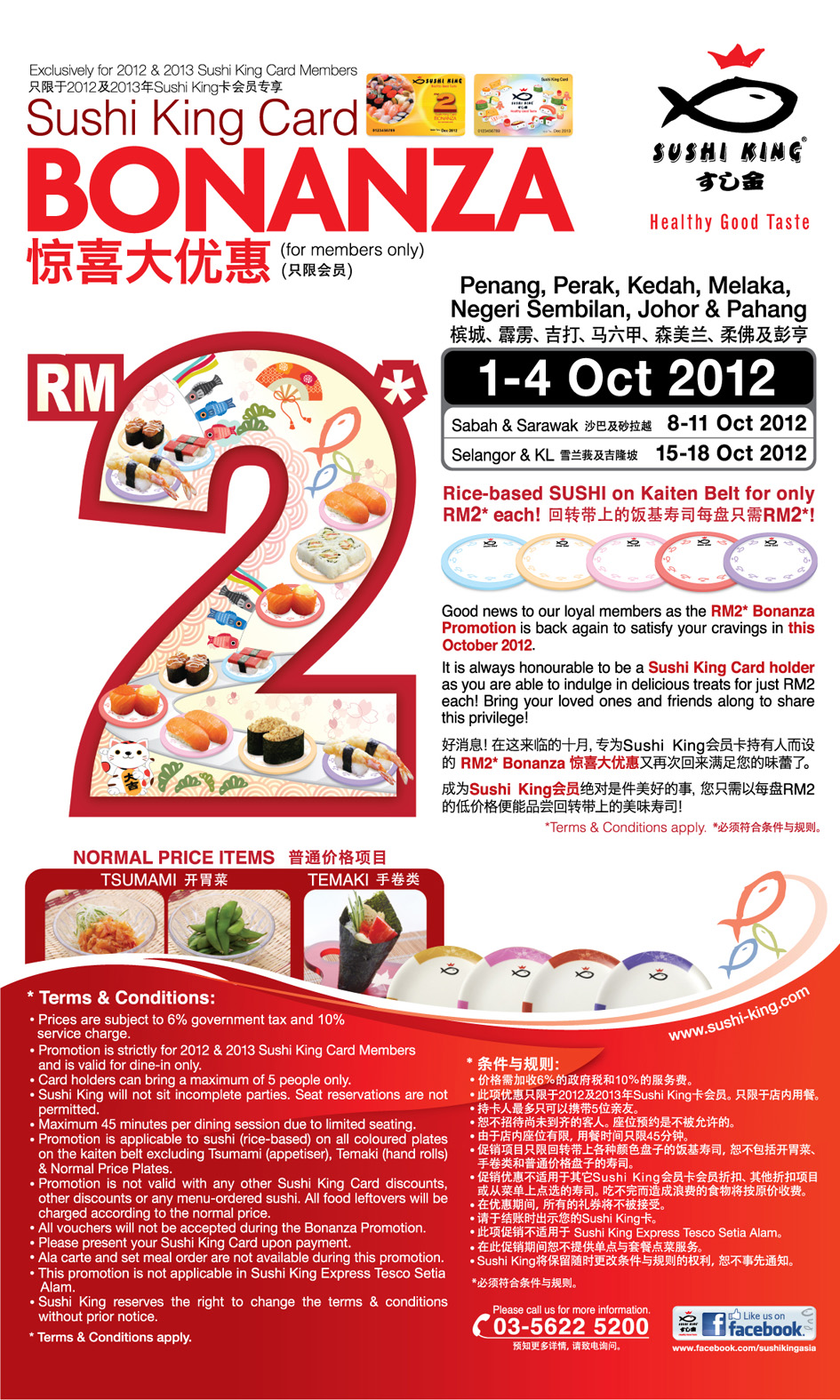 Kami 2 org makan 6 pinggan...hahaha (pic website
sushi king
)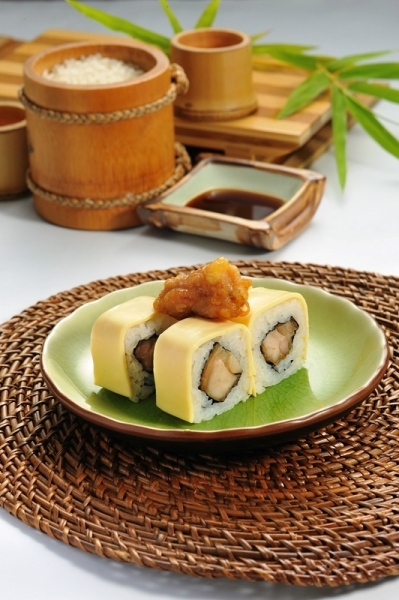 Chicken Cheese Roll
Deep fried chicken nuggets and cheese.
Ebi Ten
Tenpura prawn.



Inari Boat Tuna Mayo
Sweet beancurd skin, tuna mayonnaise, and shredded cucumber.



Tuna Mayo
Tuna mayonnaise.


Lagi 2 jenis, x jumpak pulak dlm website Sushi King...hehehe...terlepas pandang kot.




XOXO