Dah agak lama aku x menulis apa2 di sini. Selain agak sibuk dgn rutin baru dengan jualan kek mini, aku agak sibuk dengan keja2 harian. Try to adjust my life to have a better and manageable life.
Setiap manusia perlu berubah, mcm tu jugak aku. Tp ada kalanya, aku terbabas jugak. Definitely I am not perfect. Aku men cuba, aku berusaha. Semoga aku diberikan kekuatan. Insya-ALLAH.
Dalam pada tu aku sempat meluangkan sikit masa sambil buat kek, sebagai peneman di kala tgh mlm sunyi untuk menonton cerita perang My Way dan jugak
Ah Boys to Men 2
. Both crita perang. Dari dulu, tentera atau crita tentera mmg dekat di hati aku.
Menonton ke2nya buatkan aku terfikir, Malaysia terlalu banyak dilambakkan dengan cerita hantu, lawak slapstik, gengster, rempit dan cerita cinta yg membawa kedunia 18sx. Terlalu jauh kualitinya jika nk dibandingkan dengan kedua crita td.
My Way
, berjaya buat anak yg usianya 5 tahun terpaku depan TV. He said, awat kena perang? Awat askar tu macam tu? Bla bla bla bla. He can understand the story. SO, can u imagine if we keep feed them with all hose nonsense movies?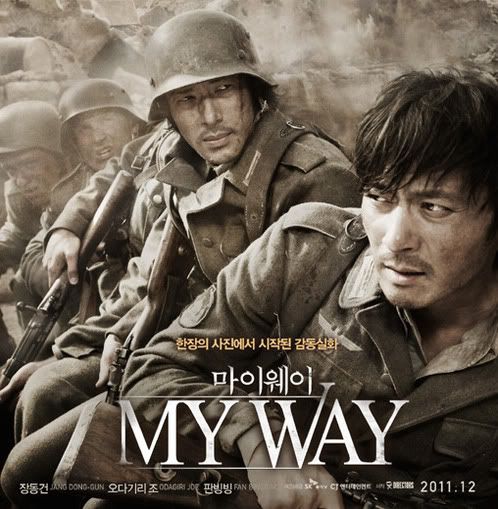 Ah Boys to Men 2 lak, aku mmg ikut dr first movie lagi. Macamana National Service di Spore to compare with our PLKN. Since day 1, aku x pernah agree dgn PLKN. Sebab aku x nmpk hala tujunya, aku lebih prefer NS mcm SPore ataupun Korea. Sebabnya? Jika dilihat kepada perkembangan dunia sekarang, perang di sana sini, tiada negara yg selamat dr ancaman perang sebenarnya, tp sekuat mana tentera kita? Selain wataniah, kita masih perlukan sokongan lain drp rakyat kita sendiri. Supaya semua org sedar dan love our country. PLKN sekadar mcm kem motivasi untuk budak2 bersukaria. Itu saja.
I really miss my old days in PALAPES. I miss my skot. My pray, for all. May Alllah grant us a better life.
XOXO